General Store Information
battenburglace.com
E Mail: sales@battenburglace.us


Ordered by Phone
(214) 939-2623
You can
Pickup your order
at our Dallas Office.
---
---
Want to order smaller quantities
try our online store
battenburglacestore.com
---

Bread Basket Covers
Real Nice all hand woven battenburg lace
Great for holidays gift or decorations.
Old Fashion Style


Battenburg Lace


bread basket cover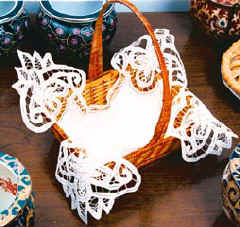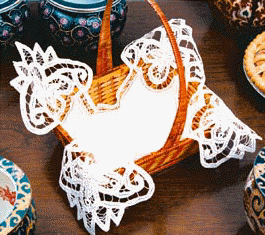 All cotton,
White or Ecru color
$84.00 per dozen
(Sold by the dozen only)
Edinburgh Style,


Hemstitch Design

bread basket cover.
Ecru color only
all cotton.
$60.00 per dozen